Data center management specialist RF Code has reimagined its CenterScape software suite as a cloud-based offering.
The new CenterScape Cloud offers asset management and environmental monitoring, priced according to a simplified subscription model.
RF Code says the cloud-based version of the software is cheaper and more flexible to deploy, and would be especially useful in small and medium-sized facilities.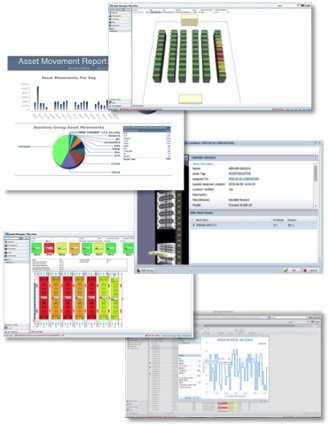 Cloud for cloud

RF Code was founded in 1997 as an industrial asset tracking company, ensuring the safety of shipping containers. A decade later, it began to focus its attention on the IT sector and became one of the pioneers in the Internet of Things field, having developed RFID tags to track server equipment.
CenterScape is a real-time operational intelligence toolkit for data center managers that includes automated asset tracking, capacity planning and optimization, lifecycle management, inventory audits and 3D visualizations.
It includes APIs that were designed to allow easy integration with many other solutions utilized in the data center space, including DCIM, ITSM, and BMS software.
Now all of these features are available without having to install CenterScape on a physical machine. The subscription system has been revamped too, and the software is now available for a fixed price on an annual per-rack basis - something RF Code says significantly lowers the entry cost for smaller customers.
"By providing CenterScape as a cloud-based service, businesses can ensure the same level of insight, regardless of whether assets are in their own facilities or located externally," said Ed Healy, CEO at RF Code.
"And, while our solutions are already well known for rapid return on investment, our new subscription model makes the customer's time-to-value even shorter."