Data center software specialist RF Code has created a suite of tools out of its internet of things (IoT) platform in order to simplify infrastructure management.
The new suite, called CenterScape, uses the expertise developed for RF Code's IoT management system 'Workplace' in order to give IT managers more options in tackling a range of infrastructure sizes, from small server rooms to globally distributed data centres.
Better management with IoT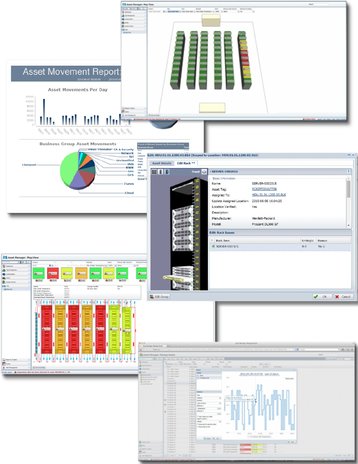 RF Code's Workplace system offers a variety of data aggregation and analytics techniques for tracking devices across data center infrastructure management (DCIM) and machine to machine environments. According to RF Code, Workplace is mainly used for supply management in the healthcare and oil and gas industries, but its granularity means it can be applied to small scale facilities (such as edge-based IT rooms) as well as colocation sites.
CenterScape will incorporate Workplace IoT tools such as predictive analysis, U-level rack asset management, 3D data centre visualization, asset lifecycle reporting and dynamic global mapping. The vendor promises a broad level of compatibility, with a pledge to offer open application programming interfaces (APIs) for integration with a variety of systems.
The launch of CenterScape will put RF Code into direct competition with other data center management offerings, according to its CEO Ed Healy.
"As an IoT supplier we designed CenterScape to be a flexible framework of data center infrastructure and asset management tools that both can stand-alone and feed real-time accurate data to the most complex DCIM deployments," said Healy.
RF Code said CenterScape will 'work seamlessly' with, and improve, data center management systems (such as DCIM, ITSM and BMS) and applications that provide accountability data like SAP, Oracle ERP and other BI systems.
The IoT and data centres both need greater financial accountability, according to Andy Lawrence, data center research VP at 451 Research. "RF Code is strong in the largest segment of the DCIM market – environmental monitoring and asset management. Its rapid growth and focus on managing the whole lifecycle of the assets shows how important this type of close monitoring is becoming."
Other CenterScape features will cut down on manual audits, stop temperature and humidity fluctuations and comply with data and physical asset regulations. RF Code also promised 'double-digit percentage power savings'.