Video game company Roblox spent hundreds of millions on data center and Edge infrastructure in 2022 to support its eponymous games platform.
Shares in the company jumped 25 percent after Roblox posted better-than-expected earnings and a growing user base.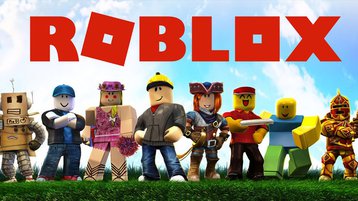 To support its platform, which allows users to create and share their own games within the wider game, Roblox operates its own colocation data center infrastructure.
"We spent over $400 million over the course of the year investing in infrastructure, primarily related to our data center in Ashburn, Virginia," company CFO Mike Guthrie said in an earnings call.
The facility is likely the data center Roblox announced it would add in January 2022 after a 73-hour outage cost the company around $25 million in lost bookings.
In addition to large data center deployments, Roblox operates Edge Points-of-Presence (PoPs). "We're constantly making improvements in the performance of all of our apps in the speed at which people can connect to Roblox experiences in the performance of our cloud around the world and the performance all around the world as we roll out new Edge data centers," CEO David Baszucki said.
While Uber this week announced that it would move to the cloud, Roblox remains committed to in-house infrastructure development. "We've built our own cloud, which continues long-term to bear efficiency benefits. And we have a fair amount of control on our headcount, velocity, and growth."
In O'Reilly conference slides, Roblox said that "overall the cost of using [public] cloud is too much for what we need, networking would be a huge cost for us due to game server traffic. For some of our compute use cases cloud costs up to 10x more."
The company does use public cloud for bursting compute or when it is easier to use in specific situations.
After building out its infrastructure in 2023, CFO Guthrie said that Roblox expects expenditure to be "25-35 percent lower this year."