Rogers Communications has acquired BAI Canada in a move that will allow the Canadian telco to build out a 5G network to cover the entire Toronto subway system.
It's a significant acquisition as BAI Canada, which is the Canadian arm of BAI Communications, holds the exclusive rights to build the Toronto Transit Commission's (TTC) wireless network.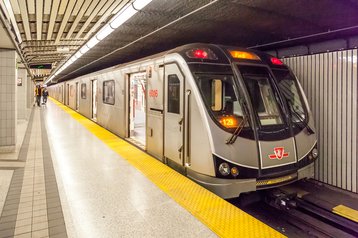 Terms of the acquisition weren't disclosed by Rogers, but the deal is expected to close in the next two weeks, subject to closing conditions.
This acquisition follows the long-awaited $15 billion merger acquisition deal that Rogers finalized with Shaw Communications last month.
According to the telco, its plans to build out a comprehensive 5G network on the subway system includes a commitment to ensure access to 911 services across the entire subway system, with Rogers stating that, at present, TTC users with any mobile provider can make 911 emergency calls only where the cellular network exists – on station platforms, concourses, and approximately 25 percent of the tunnels.
In total, the completed 5G network will deliver wireless coverage with mobile voice and data services in all 75 stations and almost 80 kilometers of Toronto's subway system.
"The agreement to acquire BAI Canada is a significant first step in modernizing and expanding the existing network to deliver enhanced 5G wireless service to millions of transit riders throughout the entire subway system in Canada's largest city. As the country's biggest investor in 5G with Canada's largest 5G network, Rogers is proud to be making these investments to deliver world-class connectivity for Torontonians," said Ron McKenzie, Rogers' chief technology and information officer.
Rogers notes that it's working with TTC on a phased deployment plan, which includes network design, architecture, and rollout logistics, for both network improvements and expansion in the stations, concourses, and in all of the subway tunnels.
It expects the 5G network build to take two years to complete, noting that there's a limited overnight construction window available to complete network installations.
In the UK, BAI Communications is playing a similar role in delivering mobile services to underground train stations, as it's working with Transport for London to deliver 4G and 5G mobile services across the entire London Underground network.