Russian data center operator Linxdatacenter has begun using equipment from local OEMs in the face of sanctions.
Cnews reports the company has upgraded a data center with equipment from a local provider amid sanctions imposed on Russia due to its invasion of Ukraine.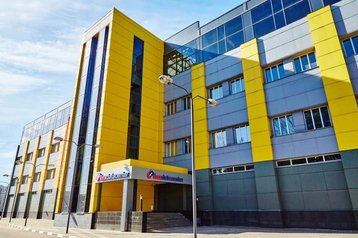 As part of the project to equip the data center in St. Petersburg with new cold aisles, the company installed a range of equipment from a product line specially developed for Linxdatacenter from the Russian manufacturer Emilink.
The line under the NTSS brand includes: 34 cabinets of the DS series, two insulation systems, a set of accessories, including PDUs and unit plugs for air distribution.
"We manufactured the equipment for Linxdatacenter at our production facility in Kostroma. The new ​​seven thousand square meters production site, which was opened this year features our metalworking, power distribution unit (PDU) fabrication, and copper patch cord assembly. We also produce optical cables at the plant in Kostroma, and optical patch cords in Kostroma and Kotelniki," said Maria Mishanina, Emilink manager.  
Founded in 2007, Emilink offers optical and copper data transmission media, racks and cabinets, LED lighting, and fiber optic cables under the NTSS, Mirack, Kostromakabel, Agalax, and Emilink brands. The company recently tested a new PDU unit at a Rostelcom facility.
"The task of finding alternatives to Western hardware concerns every Russian company in one way or another. For the business of Linxdatacenter, the infrastructure issue is of fundamental importance, so our specialists are constantly working to find reliable and energy-efficient import-substituting solutions, choosing the best for our customers," said Mikhail Vetrov, general director of Linxdatacenter.
Linxdatacenter was founded in 2003 as one of the first commercial data centers in Russia. The company currently operates two data centers in Moscow and St. Petersburg with a total area of 13,400 sq m (144,200 sq ft). A second facility in Moscow is planned.
Linxdatacenter's St. Petersburg facility, located at Repischeva Street 20A, spans 9,000 sq m (96,875 sq ft) and offers 12MW of capacity.
In its own post, the company said it had adopted a new Uninterruptible Power Supply (UPS) system from an unnamed Chinese vendor at the St. Petersburg site after the cost compared to the facility's original 'large European vendor' was found to be a difference of 'tens of millions of rubles' ($300,000+).
Linx is also looking to adopt local IT hardware. Last year, the company said it had completed testing on using server hardware from local manufacturer GAGAR>N and 'confirmed the possibility' of using the equipment for the company's cloud infrastructure in Moscow and St. Petersburg in future.
Russia's sovereign wealth fund the Russian Direct Investment Fund (RDIF), Russian telco ER-Telecom Holding, and Talos Fund I LP acquired a 100 percent stake in Svyaz VSD LLC, the Russian subsidiary of the Netherlands-based Linx Telecommunications Holding BV, in April 2021.
November 2022 saw Vetrov returning to the company he led between 2013 till 2017 and appointed the company's general director, replacing Andrey Perekrest.