Sabey Data Centers is to build two data center buildings in Round Rock, Texas.
According to an announcement from Round Rock officials this week, Sabey intends to demolish the old Sears Teleserv building located at 1300 Louis Henna Blvd. and construct two buildings.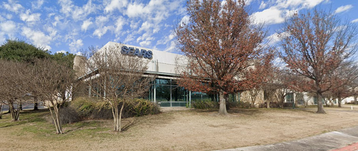 The company's agreement with the city requires Sabey to invest at least $185 million in real property improvements and $5 million in new equipment and business personal property as part of the project and create 20 primary jobs over five years.
"We are excited to welcome Sabey Data Centers to Round Rock," said Jordan Robinson, Interim President and CEO of the Round Rock Chamber. "Sabey's newest data center campus will continue to strengthen Round Rock and Central Texas' position as a global technology and innovation hub."
Sabey is yet to make an announcement about the development, and Round Rock's announcement doesn't specify details. The only indication of timelines is that Sabey is required to construct the new facility before June 2024, per city documents.
Sabey's agreement with the city includes economic incentive payments (EIPs) totaling $1 million issued through the City's Type B sales tax fund and divided into two payments; in return the company must demolish the existing building by Dec 31 of this year, and be issued a Certificate of Occupancy for the new facility. The city noted the agreement is 'performance-based and includes clawback provisions' should Sabey not fulfill its obligations. The incentive provided by the city will cover half of the demolition costs.
According to Property Shark, the Sears building currently occupying the site was built in 2003. The 139,500 sq ft property sits on a 17-acre plot. The site was a Sears call center operated by parent company Transform SR LLC (aka Transformco) and was closed in late 2020.
Round Rock is home to Dell Technologies' HQ, and Switch Inc. is developing a 1.5 million square foot data center on Dell land known as 'The Rock'.
In 2020 a former Sears building in Massena, St. Lawrence County, New York, was granted approval for conversion into a data center.
More in Construction & Site Selection