Salesforce experienced a significant outage after a faulty database script accidentally gave users broader access to data than intended.
The error allowed Salesforce users in a company to see all of their company's data, whether they had permission to see it or not.
Used by sales and marketing teams around the world, Saleforce is one of the most widely used enterprise cloud platforms.
Update: Problems persist for many users, see below.
Call centers' nightmare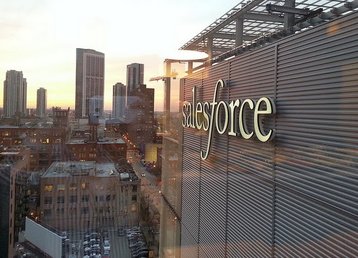 The company said in a statement: "The Salesforce Technology team is investigating an issue impacting Salesforce customers who use Pardot, or have used Pardot in the past. The deployment of a database script resulted in granting users broader data access than intended.
"To protect our customers, we have blocked access to all instances that contain affected customers until we can complete the removal of the inadvertent permissions in the affected customer orgs. As a result, customers who were not impacted may experience service disruption. In parallel, we are working to restore the original permissions as quickly as possible."
Salesforce CTO and co-founder Parker Harris said on Twitter on Friday: "To all of our Salesforce customers, please be aware that we are experiencing a major issue with our service and apologize for the impact it is having on you."
Updated Saturday 18:00 UTC: Salesforce said that the outage, which began on Friday and lasted just over 15 hours, is over - although some may experience a few issues as the platform gets back up to speed.
Updated Monday 12:40 UTC: Some Salesforce users are still experiencing problems, especially those that use Pardot or NA53 instances.
Salesforce said: "A subset of customers may still be experiencing issues with user permissions and our teams continue to work on this."