Barcelona-based satellite operator Sateliot has outlined its ambitions to tap into the United States' IoT market after filing an application with the Federal Communications Commission (FCC).
The application centers around Sateliot's plans to service the United States' growing IoT market.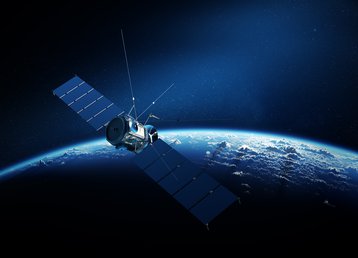 The filing comes just weeks after Sateliot launched the first satellite of its new 5G-IoT standard Low Earth Orbit (LEO) constellation.
Sateliot claims to be the first LEO satellite operator to leverage the 3GPP Release-17 Standard in its own constellation, with the company providing coverage extension to MNOs and MVNOs through standard roaming agreements. In total, Sateliot said it works with more than 50 operators but did not disclose the operators' identities.
According to the company, American IoT providers will have full network satellite coverage because of these agreements. IoT providers don't require any more specific and expensive satellite devices, with Sateliot noting that they can connect to satellites with their current SIM cards and NB-IoT devices.
Jaume Sanpera, CEO of Sateliot, said: "Our satellites serve as cellular towers from space. We connect commercial NB-IoT devices directly from the satellite with the best performance and competitive price options for the final users. Lower prices and better connectivity mean a productivity boost for several industries, such as logistics, tracking, energy, or oil and gas, which will now be able to connect to IoT regardless of where in the world they operate. This is a solution for any use case." 
Its Smallsat system will allow Sateliot to introduce its 2GHz MSS/IoT services while allowing partner operators to integrate NB IoT-NTN applications, which will help them further expand their geographic coverage without investing in additional infrastructure as part of a roaming agreement.
Sateliot added that it 'intends to file a separate market access petition for its full commercial 2GHz MSS/IoT constellation in due course'.
Speaking to DCD in more detail about the filing, Sanpera, who is also the founder of Sateliot, said the filing with the FCC will enable the company to initially launch up to 10 satellites.
"It is a streamlined filing which means it allows us to launch up to 10 satellites, and then add more. This is the first step before we're going to present a commercial pilot in the next weeks in order to have the full constellation, which will go up to 100 satellites. With this filing, we will have full permission to operate inside the United States."
He added that by October, Sateliot is looking to launch an additional four satellites.
The license will allow Sateliot, which was founded in 2018, to tap into the US IoT market, where Statista forecasts by 2025, there will be 5.4 billion IoT connections in North America alone.
As for the recent launch of its GroundBreaker satellite, which the company claim is the first-ever 5G standard LEO satellite, it's the first of a 250 LEO satellite constellation that will work as cell towers from space.
But the launch, which took place aboard a SpaceX Falcon 9 from Vandenberg US Space Force Base in California, wasn't a straightforward one, noted Sanpera, with it being a case of fourth time lucky due to weather conditions.
"It was delayed several times and the last delay was only about 28 seconds before launch, so that was really a last-minute cancellation. But we finally got to launch it and are now in the commissioning phase, which may take four to six weeks, during which the manufacturer of the satellite checks all the subsystems to make sure they're working well."