Schneider Electric, a global specialist in energy management and automation, today launched its micro data centres into the UK and Ireland. They have previously only been available in North America  as DCD reported earlier this year.
The range of data centers enables data processing to be brought nearer to the edge of the network and to help meet demand from the burgeoning Internet of Things (IOT) and the growth of other highly automated applications such as machine-to-machine (M2M).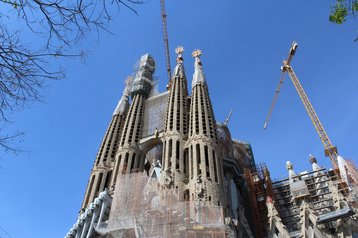 Delivered in one enclosure, they include power, cooling and management software to support a self contained, secure computing environment.  The factory-built solutions reduce latency, claims Schneider, and quickly allow users to add capacity while maintaining security and easy management. 
The data centers offer the option of being supplied as chassis-prepared to be populated from Schneider, or as ready-to-deploy appliances, including IT equipment, via systems integration partners.
Kevin Brown, Vice President, global data center strategy and technology, Schneider Electric, speaking to DCD at the event, said: "This is an important development for us. Through this micro data centre line, Schneider Electric is addressing the latency, bandwidth and processing speed challenges customers are facing with the growth of connected devices and data applications. We are already seeing the emergence of edge applications in retail, health and industrial applications, and we believe the need for edge computing will only grow as the IoT expands into commercial applications."  
Micro data center users maximise revenue opportunities
Giving a presentation at DCD Europe Converged in London yesterday a Scheider spokesperson said: "We are seeing more and more demand for data center capacity at the edge of the network. In the USA hospitals are installing them in spaces you cannot fit other compute equipment to ensure that their rooms are kept at capacity. When you realise that a fully-utilsed hospital bed is worth $1m per year to the average hospital it's no surprise that they want to beef up their compute power to keep bed occupancy high."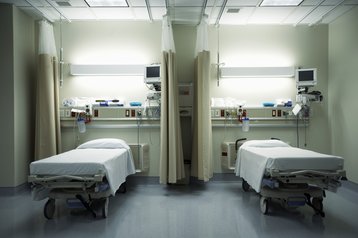 Schneider Electric's micro data centre physical infrastructure solutions include the enclosure, uninterruptible power supply (UPS), power distribution, management software (DCIM), environmental monitoring, cooling and security – all tested, assembled, packaged and then shipped together in a factory environment. 
As DCD reported earlier this year, Schneider Electric's micro data centre solutions portfolio is comprised of:      
SmartBunker SX: traditional for IT rooms; SmartBunker CX: optimized for office environments; SmartBunker FX: ruggedized for any environment; SmartShelter : multi-rack, ruggedised for any environment. The key benefits of these new data centres, says Schneider, include simplified management, high levels of security, optimised installation and operating cost and additional reliability through standardisation and factory testing.
Barcelona's Gaudi cathedral, Sagrada Familia, home to first Schneider micro data center      
One of the first European locations to use one of Schneider's micro data centres was the Sagrada Familia cathedral in Barcelona which is in the midst of an enormously complex construction project and has little space available to use on site. At present and for the forseeable future the site is packed with construction workers, stone-masons, steel workers and every type of specialist artisan in the building of Antoni Gaudi's masterpiece.
The Sagrada Familia dismissed outsourcing as a viable option. Instead, a micro data center made it easy and cost effective to add capacity in specific areas as-needed. In fact, some critical applications that are managed out of the micro data center required reduced latency, enhanced bandwidth and processing speed that could not be achieved through servers hosted in a third party data center. 
The solution is comprised of two modules that were assembled on site. Equipped for deployment, Sagrada Familia's micro data center has 10 racks and current capacity of 64KW to 96KW extended, UPS, power distribution, cooling and management all pre-installed.
The micro data centers can also be easily disconnected and moved when the time comes and construction at the church is finished. As the project evolves, Schneider Electric is also helping with maintenance services and remote monitoring. This could be quite a while since this author was told on his last visit to the site it has been estimated that finishing of Antoni Gaudi's planned cathedral will take another two hundred years. The network edge may have moved significantly in that period of time.