A bill has been introduced in the US Senate, aiming to extend the data center consolidation provisions of the 2014 Federal Information Technology Acquisition Reform Act by another two years.
After repeated attempts to reduce the number of data centers owned by the federal government, the results have been mixed. Under FITARA, federal departments and agencies must provide quarterly progress reports on their consolidation progress and transition to cloud computing.
Close it all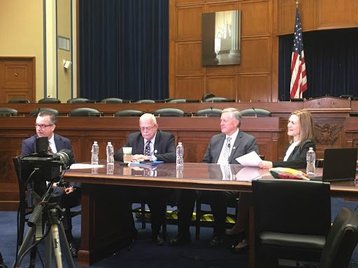 The bill was introduced by Senator Steve Daines (R-Mont.) with Senators Jerry Moran (R-Kan.), Tom Udall (D-N.M.) and Mark Warner (D-Va.) as cosponsors.
"The program has been effective, and the government should continue to support programs that modernize technology in the government," a Capitol Hill source told FCW.
In June, a companion bill was introduced in the House by Representative Gerry Connolly (D-Va.).
At the time, Connolly told GovermentCIO: "Federal data center problem is bigger than we initially thought. In 2009, when federal Chief Information Officer Vivek Kundra directed agencies to determine how many data centers they had and begin to consolidate those centers, the government estimated there were roughly 1,100 data centers. That figure quickly grew to 11,700 by 2015."
He added: "Twenty-three agencies have reported roughly $656 million collectively in planned savings for fiscal years 2016 through 2018. This is $3.3 billion less than the estimated $4.0 billion in planned savings for fiscal years 2016 through 2018 agencies reported to GAO in November 2015.
"We would be leaving money on the table if we were to allow FITARA's data center reporting and planning requirements to expire in 2018."
In a report earlier this month, the Government Accountability Office said that the overwhelming majority of government agencies were failing to meet their targets.
GAO said in a statement: "As most agencies lack plans to meet OMB's data center optimization targets by the end of fiscal year 2018, it is increasingly likely that these agencies will require additional time to achieve the data center consolidation and optimization goals required by FITARA and OMB guidance."