The Mediterranean Shipping Company (MSC) has resumed online services, after an outage in its Swiss data center, which began on Thursday April 9.
After a malfunction, MSC had to close down servers at its HQ in Geneva, bringing down its website and the myMSC customer services portal. Today, (Wednesday, April 15), the company tweeted that service is back up and running.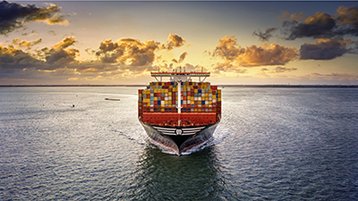 Freight wait
"We are very pleased to update you that both MSC.com and myMSC are now back up and running again," the company tweeted. "This means that all MSC's usual online booking platforms are now available."
The outages stopped MSC's self-service tools for managing bookings on its ships - at a time when more of its services are being delivered online due to the Covid-19 pandemic - but its physical presence and loading and unloading at ports continued as normal. Bookings were still available by phone or email, or on shared systems used by multiple shipping companies, including Intra and Infor Nexus, according to MSC.
The cause of the outage is unknown. Some comments have suggested a similarity to malware attacks such as the 2017 outbreak of the NotPetya malware at shipping firm Maersk, which did some $200 million of damage, but at the time of writing MSC has not released any significant details of the incident.
On Friday, MSC tweeted "We cannot rule out entirely the possibility of a malware," but has not said any more on the subject since. The company has said its issues only affected internal servers, and the spread of the problem was halted when it closed them down.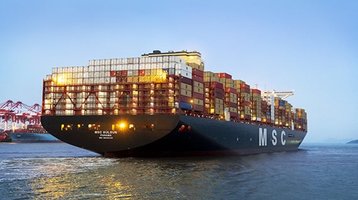 Swiss-Italian MSC is the world's second-largest shipping line by container capacity. During 2019 it launched the MSC Gülsün, the world's largest container ship which can carry more than 23,000 20ft shipping containers. It is 1,300ft long and more than 200ft wide.
It is the first of ten sister ships being built by Samsung Heavy Industries in Korea. Among its claims to fame is very low emissions - it emits less than 7.5g of carbon per tonne of cargo per nautical mile.