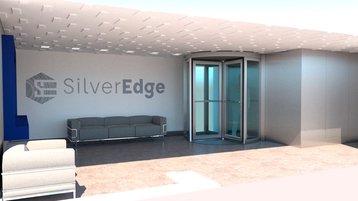 The Swindon data center provides 37,000 sq ft (3,400 sq m) of space with 7.5MW of available power. It is not a new facility, having been previously operated by Eduserv, the data center arm of UK research not-for-profit Jisc.
"Data centers are absolutely integral to the UK's infrastructure and SilverEdge DC has ambitious plans to become a significant player in the market over the coming years," managing director Greg McCulloch said.
McCulloch was previously chief operating officer of DigiPlex and the chief executive officer of Aegis Data.
"This is the start of strategic investment for us in edge sites up and down the country. We will be targeting locations on the outskirts of major centers across the UK which will allow us to offer a high caliber, secure offering at competitive prices. We are extremely pleased that our Swindon site is operational and look forward to bringing other centers online in the coming months."
The company says it was founded by an "established family office with a substantial property holding," but Companies House reveals SilverEdge's director is Berish Berger.
The multi-millionaire Berger family is led by Berish, who inherited a huge residential property empire by grandfather Gerson.