Keppel DC REIT – a Real Estate Investment Trust headquartered in Singapore – has agreed to pay €66 million (approx. US$78.45m or S$101.3m) for a data center in Dublin, previously owned by local operator Dataplex.
This is its second acquisition in the Irish capital, which it calls a "key data center hub in Europe."
The deal has been entirely funded by debt, and the facility has already been transferred to its new owners.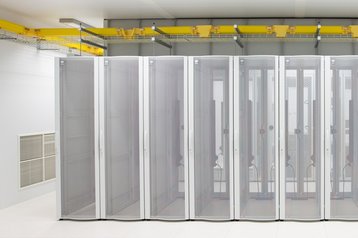 Doublin' in Dublin
Ireland has emerged as an attractive location for data centers thanks to cool climate, skilled workforce and low levels of corporate tax, which have already enticed companies like Microsoft, Amazon and Google.
Dataplex B10 is a wholesale colocation facility located in the Ballycoolin Business and Technology Park, just 12 kilometers from the Dublin city center.
It was opened in 2013, offering a total of five data halls, with power densities of 6kW per rack. The data center features indirect free air cooling and hosts more than 20 independent fiber carriers.
"This asset is a strategic addition to Keppel DC REIT's portfolio given its strong tenant profile with a long WALE [weighted average lease expiry] that provides income stability. Apart from enhancing its offering in a key data center hub, the REIT will be able to reap operational synergies from its existing data center, Keppel DC Dublin 1," said Chua Hsien Yang, CEO of Keppel DC REIT Management.
Last year, the REIT acquired a 75,350 square feet data center in Cardiff, Wales, for £34 million (US$42m or S$58m).
This latest deal brings the total value of its assets under management to approximately S$1.53 billion, with aggregate lettable area of approximately 917,240 square feet across 13 data centers.