Singaporean investment company Mapletree Industrial Trust Management will acquire a data center in Virginia early next year.
The current seller of the data center is unknown but it appears the new facility will be rolled into MIT's subsidiary, Mapletree Redwood Data Centre Trust (MRDCT).
The Virginia data center is a fully leased facility on a triple net basis to an undisclosed multinational company. MIT says details related to the acquisition will be released when the sale is finalized.
MIT said the acquisition will cost between $200m and $262m but is still subject to change. To get a good estimation of the location, Mapletree commissioned property valuer Cushman & Wakefield to inspect the site on August 31. The site was valued at anywhere between $205m and $266m.
Consolidating their foothold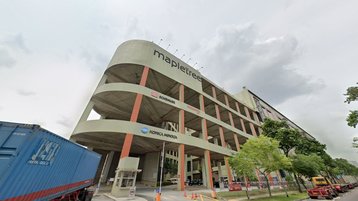 On September 1, 2020, MIT took over MRDCT from Mapletree Investments Pte Ltd (MIPL). MIT bought out MIPL's 60 percent stake for around $215m in June. The joint venture, at the time, operated 14 US data centers that were initially purchased from Carter Validus Mission Critical REIT for $750m back in 2017.
At the time, CEO Tham Kuo Wei said the acquisition "increases our exposure to the resilient data center segment and deepens our presence in the United States. The United States is the largest and most established data center market in the world. It offers attractive growth prospects and is well supported by favorable supply/demand dynamics. The proposed acquisition will improve MIT's income stability with the increased freehold land component and long leases with annual rental escalations."
According to the Asian real estate magazine Mingtiandi, the 14 facilities are understood to cover 213,677 sq m (2.3m sq ft) and are based out of California, Georgia, Michigan, New Jersey, North Carolina, Pennsylvania, Tennessee, Texas, and Wisconsin. The properties are 97.4 percent occupied with an average lease term of 6.7 years.
In September 2019, MIT, along with MIPL, bought 10 data centers from Digital Realty and struck a deal to form a JV with Digital to work on three others. The agreement, at the time, was believed to have cost the Singaporean company around $1.4bn. Although details on those facilities are scant, the 13 properties are understood to cover 2.1m sq ft (195,000 sq m), with six properties based out of Northern Virginia, the world's largest data center market.
Digital revealed in January 2020 that the deal on the 10 facilities had been closed for a total price of $557m. The American data center company said the 10 properties were sold fully leased and expected to generate income in 2020 of $37m. Digital also revealed they would provide transitional property management services for the facilities until January 2021.
Along with the takeover of MRDCT, MIT will sell 146,414,000 units in the company at $2.05 to raise $300m. MIT says it will use the money to pay for the JV's acquisition, reduce debt, and provide working capital.