Singapore Technologies Telemedia (ST Telemedia) could be on the list of bidders for the data center business of India's Tata Communications.
ST Telemedia has been on an investment spree lately, and Tata Communications is reportedly unloading its data center arm, reckoned to be worth $700 mililion, which has 44 cloud and colocation facilities, mostly in India, and is worth about $700 million. Reports in August suggested that Google and Amazon were considering buying the unit, and now the Times of India has added ST Telemedia to the list of possible suitors.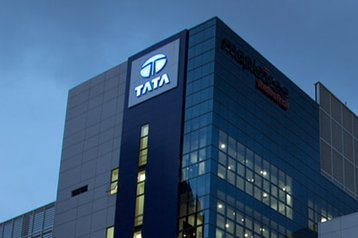 Indian growth?
India is a large country with an important data center market, but has failed to become a regional hub, thanks to issues such as unpredictable power supplies, patchy internet connectivity, limited bandwidth and unreliable optical fiber connectivity between different parts of the country. 
Despite this, Tata Comms has built a data center business rapidly with most of its 44 sites being built or acquired during 2013 and 2014. The business has expanded so it was responsible for a quarter of India's data centers in 2014, and has a presence in the US, the UK and Singapre. Tata Communications Data Centers (TCDC) floated as an independent subsidiary in 2014. 
Tata is now finding this level of investment difficult to justify, as the parent Tata Group has a debt of $1.4 billion, says the Times of India, and Tata Comms has found that its investments in Indian data centers are paying back slowly.
Amazon has promised to expand into India in 2016, and Tata's data centers could help that. Meanwhile, Google is definitely on the move, and Microsoft opened three data centers in the sub-continent last week.
ST Telemedia has deep pockets, and has recently invested in MediaHub in Singapore, and in Virtus in the UK.