Singaporean telco Singtel has announced a new reorganization to carve out its infrastructure assets.
The company revealed it will form a standalone infrastructure unit currently called Digital InfraCo to include the group's regional data center business, subsea cable, and satellite carrier businesses as well as Paragon, Singtel's platform for 5G MEC and cloud orchestration.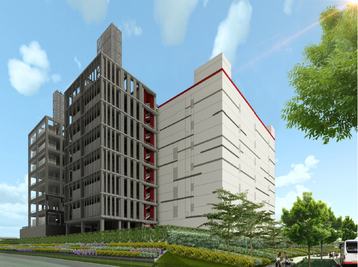 Singtel will also be consolidating its consumer and enterprise businesses in Singapore into a singular operating company.
The moves are part of Singtel's 2021 'strategic reset' and ongoing efforts to restructure and reposition the company for growth.
"Singtel has a large and unique portfolio of digital infrastructure assets across Asia, which is a key differentiator for the Group. Since Covid, accelerated digitalization has turned these assets, the passive backbone of our business, into an area of growth. Having invested heavily in these assets through the years, establishing them as a standalone business will allow us to capture new growth as their importance and appeal continue to increase," said Singtel Group CEO, Yuen Kuan Moon.
He added: "These actions are aligned with the strategic reset we announced two years ago and will reinvigorate our core business in Singapore, thereby enhancing returns for our shareholders. With the rising importance of digital infrastructure globally, the new Digital InfraCo is well-positioned to be a credible growth engine that will allow Singtel to unlock latent value in the business."
Bill Chang will relinquish his enterprise business portfolio to helm the new Digital InfraCo with effect from June 2023. Chang has been at Singtel since 2005; prior to this held roles at Cisco and HP.
Chang said: "The growth of the digital economy has pushed up the value of infrastructure assets around the world and Singtel's assets are no exception. I'm excited to be driving the monetization and value crystallization of our quality portfolio of assets in an area where we not only have a right to play, but the competitive advantage to win."
Singtel has a portfolio of around 10 data centers across Singapore, Australia, and Hong Kong, including the 570,000 sq ft DC West facility in Singapore.
In October 2021, Singtel announced plans to form a new data center company focused on Southeast Asia, beginning with a Thai joint venture with Gulf Energy, with AIS joining the partnership in early 2022. Singtel is also developing a 51MW data center in Indonesia in partnership with Telkom and Medco Power.
The company has previously said it is also adding capacity in Singapore with a new 40MW build in Tuas adjacent to the Tuas cable landing station. The Indonesian and Singapore data centers are expected to begin operations by 2025.
Singtel's subsea cable investments include SeaWeMe-3, -4, -5, and -6, as well as the Asia Link Cable System (ALC) and SAFE cable.