Cryptocurrency Solana's dollar value fell more than 12 percent on June 1 after its second outage in the last month, and the 12th this year.
The latest outage, which shut down the network for four hours and 10 minutes, is the result of a lack of new blocks being produced - key to keeping the Solana blockchain operational. According to the Solana Beach block explorer, validators ceased processing new blocks for five hours, and were told to restart their systems by the Solana Foundation.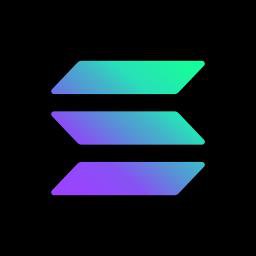 At 9:00pm UTC, after over four hours, validator operators completed a cluster restart enabling the cryptocurrency to restore client services.
During that downtime, a peak potential of 975 million transactions were unable to occur.
The network experienced a similar outage in September 2021 due to 'resource exhaustion,' and another major slow down after an influx of 'high compute transactions' in January 2022.
The hybrid blockchain is reportedly able to handle 65,000 transactions per second, and is built for decentralized applications, finance, and smart contracts. It was intended to be a serious competition to cryptocurrency Ethereum, which has far higher transaction fees and can only handle around 13 transactions per second. Solana's low fees have made it popular with the non-fungible token (NFT) community.
However, Ethereum has not experienced so many outages.
After reaching an all-time high of $259.95 in November 2021, Solana has steadily declined to around $43.80 - a more than 78 percent drop.
The currency's drop in value is partially due to the multiple outages, but also in line with a wider decline in cryptocurrencies. Most major coins have dropped since November, and fell dramatically in May when 'stablecoin' Terra lost almost the entirety of its $50 billion value.