The government of Somalia has admitted that the country is losing millions due to the lack of connectivity, after an undersea network cable serving the country was accidentally damaged by a container ship.
"The average loss that lack of internet services is about 10 million US dollars per day. We lost 130 million US dollars only in the past two weeks after missing the services which was the lifeline of our people," Abdi Anshur Hassan, Minister of Posts, Telecommunication and Technology, told Chinese outlet Xinhua News.
Specialists from Oman are reportedly working to restore network services.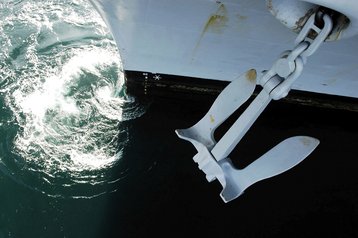 Commotion in the ocean

Most of the international connectivity in Somalia is delivered using the Eastern Africa Submarine Cable System (EASSy), which came into operation in 2010. The 10,000km cable linking Somalia to eight African countries was damaged on June 24, with the outage mainly impacting south and central regions of Somalia, including its capital Mogadishu.
According to AFP, the fault was caused by Panama-flagged MSC Alice, as it was docking in the port of Mogadishu. The ship is believed to have accidentally dragged its anchor across the fiber optic cable.
The lack of connectivity has had a disastrous effect on both businesses and government organizations.
"I have remained jobless due to lack of internet service. I have lost 1,300 dollars in the past two weeks due to lack of internet services," Abdirashid Moalim Yusuf, a web developer, told Xinhua.
The outage has also adversely impacted an estimated two million Somalians who earn money abroad to send to their relatives, since local banks are unable to process international payments.
The work to fix the cable is ongoing, and is expected to finish this week.