Sony Computer Science Laboratories has launched an open-source project intended to make microgrids more resilient using peer-to-peer power distribution.
Called Hyphae, Sony CSL is running the initiative with LF Energy, an open-source organization hosted within The Linux Foundation. It is folding in its existing microgrid management software, called Autonomous Power Interchange System (APIS), which is designed to distribute locally generated renewable power over a DC grid. Part of the aim of the open-source project is to extend this to work with AC grids.
Helping the grid, together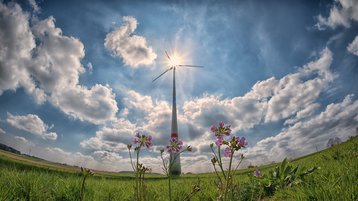 While microgrids are of interest in the data center sector, which is increasingly resorting to renewable power projects to mitigate the sustainability impact of data centers, they could also have a major impact in providing reliable power in developing countries, and improving the resilience of power supply in all kinds of situations and markets.
"By launching Hyphae with us, [Sony CSL] are making a profound statement about their intention to collaborate and lead to solve the world's most complicated problem – decarbonization," said Dr. Shuli Goodman, executive director of LF Energy. "Working with Sony CSL will help us spur energy transformation in developed countries, as well as bring electrification to energy-poor corners of the planet."
The Hyphae project is not just about managing microgrids, but also providing a peer-to-peer trading platform that can efficiently cost power consumption and bill the right people or organizations, lowering waste and overall cost.
The know-how of Sony CSL is intended to help LF Energy to build the first interoperable, self-contained AC- and DC-ready microgrid, which can be both operational off-grid, but able to connect to the distribution network, if necessary.
"By working with LF Energy, we see a path toward an interoperable, cloud-native, configurable microgrid that will revolutionize the world's relationship with networking energy," said Dr. Hiroaki Kitano, president and CEO of Sony CSL.
Kitano hinted that Sony CSL was keen to work with other companies in order to achieve the goals of the Hyphae project.
"We share the sense of urgency to act on climate issues, which is why we decided to turn a part of our decade-long research into open source, and to work with LF Energy. This is a call to action for the greatest companies in the world to work together to revolutionize the global energy landscape, including residential and industrial energy systems, power systems and the green electrification of transportation."
A microgrid is a small-scale version of the power grid, providing a generation source that is balanced between the competing demands of the organizations, community or buildings it is intended to supply. In theory, a microgrid should support more efficient local power generation and improve resiliency.
Further reading
Schneider's in depth analysis on the benefits of microgrid technology.