The South Korean Ministry of Science and ICT has launched a new AI supercomputer, housed in Korea University's Seoul campus.
With a reported 35 petaflops of computing power, the supercomputer should enable up to 100 researchers to work on projects simultaneously.
Currently, more than 631 academics and researchers are taking part in a state-sponsored AI research project exploring areas such as hyperscale deep learning, spatial-temporal reasoning, and speech synthesis.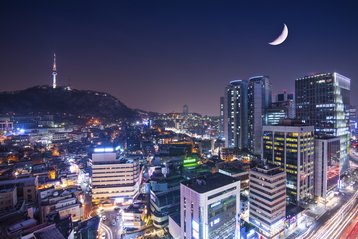 The supercomputer will be hosted in the Research Data Center of the AI Innovation Hub.
Vice minister Park Yun-gyu of the Ministry of Science and ICT said: "I am confident that the world-leading artificial intelligence research achievements will be created and spread based on the artificial intelligence innovation hub data center equipped with a high-performance computing foundation. We will spare no support so that it can play a key role in the international artificial intelligence research cooperation network."
The ministry has also announced that it will invest a further 44.5bn won ($34.9m) into the data center to create a global national AI research network with other regional universities, businesses, and research institutions.
According to the ministry, the data center is hoped to help South Korea keep up with the rapidly changing AI sector. Last year, Meta announced that it was intending to redesign its data centers in a radical shift towards projects designed for AI workloads, and earlier this month IBM announced that it would be putting its 'Vela' AI supercomputer on its public cloud.
The Ministry of Science and ICT, towards the end of last year, was in charge of investigating South Korea's 'worst ever outage.' In December 2022, the ministry gave Kakao, SK, and Naver one month to implement an emergency response system after Minister Lee Jong-ho concluded that all stakeholders were to blame.