South Korea's largest Internet portal has moved out of Hong Kong, following the passage of a far-reaching national security law.
Search engine provider and tech giant Naver said that it had shifted out of the data backup facility, and moved to Singapore. Earlier this week, South Korean lawmaker Kim Young-bae raised concerns about Naver storing users' sensitive personal information on Hong Kong servers, risking leaks.
A terrible law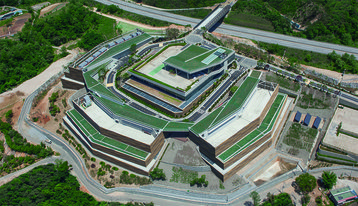 "Data in Hong Kong was deleted earlier this month and servers there were reformatted," the company said in a statement [translated].
A spokesperson confirmed to This Week in Asia that the decision was partially due to the new legislation, but claimed that it was "not entirely" because of it, adding: "the relocation is also related to other technical reasons," which were not disclosed.
As of June 30, Hong Kong residents have been subjected to significant restrictions on personal freedom. The new law grants significant powers to Chinese authorities to help them combat vague national security threats, including criminalizing seeking to "split" Hong Kong from China, or "colluding" with or "external forces" to spy on China.
It can also be used to prosecute non-residents, including for acts committed in another country.
Following the law, US tech companies like Facebook, Google, Zoom, LinkedIn, and Twitter temporarily blocked authorities' access to user data. But in the longer term, it is not clear if this could subject employees to risk of imprisonment, and whether data centers could get raided.
"Hong Kong is the largest core node of Asia's optical fiber network and hosts the biggest Internet exchange in the region, and it is now home to 100+ data centers operated by local and international companies, and it transits 80 percent+ of traffic for mainland China," the Hong Kong Internet Service Providers Association said last year when other censorship laws were being pushed.
"All these successes rely on the openness of Hong Kong's network."