SK Enmove has joined GRC's program to certify alternative cooling fluids for its data center immersion tanks.
The SK group company (formerly SK Lubricants) this week announced it is now part of GRC's ElectroSafe Fluid Partner Program.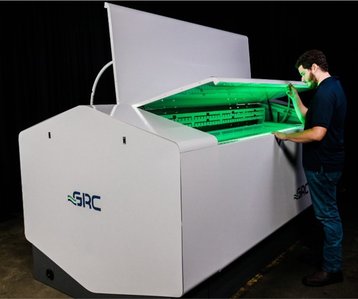 The companies said the deal means GRC's customers will have access to SK Enmove's proprietary immersion cooling fluids, and provide an opportunity for the two firms to collaboratively develop and improve upon new fluid formulations and advancements.
"With data centers significantly increasing density, coupled with renewed attention on energy efficiency, demand for a better thermal solution is growing rapidly. We look forward to working with GRC to provide our customers the value-added benefits of critical infrastructure longevity and reduction in operating costs, with our new engineered thermal fluid," said Jay Kim, senior vice president of green growth division at SK Enmove.
"This partnership also marks a pivotal step for our organization; as we expand our business area beyond the existing lubricants business. Through the program, we believe we could enhance our competitiveness in the thermal management solutions business, which is the future direction of the company."
Shell was the first partner to join the program, which was launched in December 2022. Japan's ENEOS joined the scheme last month.
The ElectroSafe scheme is intended to provide an increased range of liquid coolants, that will be "earth-friendly," and have been thoroughly tested with the company's immersion tanks. GRC's own branded ElectroSafe coolants are globally available and in the program.
"SK Enmove and GRC have been collaborating on using SK's engineered thermal fluid in GRC systems, and today's announcement formalizes the work and solidifies our relationship. The partnership will provide our joint global customers with a range of new options when it comes to cooling their data centers," said Ben Smith, chief product officer of GRC. "Today's partnership will not only help reduce the environmental impact of data centers, but our collaboration on new fluid formulations will help strengthen future data centers."
Immersion cooling removes heat from IT equipment efficiently and silently, reducing energy wasted in cooling. It can handle higher rack power densities, as seen in new applications such as AI, and it also outputs the waste heat in a more useful form (hot water) than air-cooling, which is standard in data centers.
Despite this, immersion cooling has been taking off slowly, and in niche applications such as high-performance computing (HPC) and cryptocurrency mining, as it represents a major change to data center designs, and could be expensive as a retrofitting operation.