Basque telco Euskaltel, IT firm Grupo Teknei, Spanish services company Dominion, and the Basque Government have set up a new company and are planning a new data center outside Bilbao, Spain.
The four parties have come together to found Atlantic Data Infrastructure (ADI), a new data center firm aimed at the private and public sector in the Atlantic area.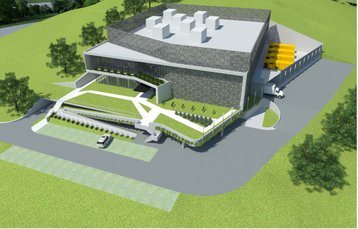 ADI's first project will be built in the Ezkerraldea Technological Park outside Bilbao and is set to come online in 2024. The installation will consist of two modules of 1MW each, with two more installations potentially planned in future at other locations.
The new company is initially owned 21.25 percent by Euskaltel, 21.25 percent by Dominion, 21.25 percent by Teknei, and 21.25 percent by Automatic Systems and Treatments (both part of the Teknei Group), and 15 percent by the Basque Government,
The companies will look to build the facility to Tier IV quality and achieve LEED Platinum certification.
ADI will primarily provide infrastructure services as a service (Iaas), but will also offer platforms and services as a service (Paas and Saas). To lead the project, the partners have hired Alex Etxeberria as General Director of the company.
ADI will be able to start providing services to its clients from the second quarter of 2023 from a Euskaltel facility in the Zamudio Technology Park.
More in Construction & Site Selection