Speedcast has ramped up its effort to improve communications connectivity at multiple research sites in Antarctica.
The comms and IT services provider has conducted systems deployments for the Australian Antarctic Division (AAD) in a bid to improve connectivity across multiple sites.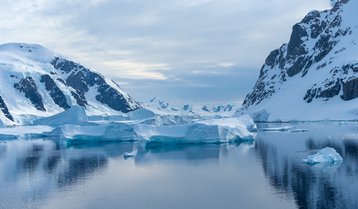 The AAD is reliant on Speedcast connectivity to complete research, send data, and keep in touch from the Antarctic with the rest of the world, the southernmost continent.
Tasmania-based AAD operates year-round stations on the continent and represents a sector of the Australian government delivering the Australian Antarctic Program.
Speedcast is providing its SD-WAN and TrueBeam smart network management solutions for AAD, to meet the company's remote communications requirements, while also facilitating growth opportunities for the future, including the ability to add LEO services.
The agreement between Speedcast and AAD will see the existing primary communications system enhanced, along with the supply, implementation, and commissioning of a secondary solution at AAD's three Antarctic research stations and on Macquarie Island.
Speedcast says that these connectivity needs have largely been driven by AAD's work health and safety program, with the research stations located in extremely remote areas on the ice. Due to the dangerous conditions, site access for AAD staff is only allowed during the summer season.
"Speedcast's communications solution for AAD delivers exciting technology innovation and network automation to keep their remote research stations connected, ensuring 100 percent uptime at the end of the Earth," said James Trevelyan, Senior Vice President of Enterprise and Emerging Markets at Speedcast.
"Since joining forces as AAD's connectivity partner, we've been able to offer a solution to increase their network capacity 100-fold. The research stations' systems deployments enable the delivery of a strong workplace health and safety program for AAD's highly skilled personnel who spend extended periods of time in the very harsh, remote site locations, conducting critical scientific research efforts."
According to a previous report from ZDNet, the Australian Antarctic Division currently uses C-band satellite connections from Speedcast at each of its four stations -- Mawson, Davis, and Casey stations on the Antarctic continent, and the Macquarie Island research station -- which are capable of 9Mbps and have 300ms of latency. Each station also has a backup data link from the Inmarsat Broadband Global Area Network, which provides a 0.65Mbps link with a latency of 700 milliseconds.
Earlier this year Speedcast signed a distribution deal with Starlink, which is serving satellite communications services to the US-owned McMurdo Station on Antarctica's Ross Island.
A number of parties are exploring the possibility of building a cable to Antarctica to support research missions.