Sri Lankan telecommunications company Dialog Broadband Networks has been awarded a Tier III Constructed Facility certificate for the first phase of its Malabe Data Center #2.
The data center in Malabe, Columbo, is the first facility in Sri Lanka to be given a Tier III award by the Uptime Institute, testifying that it meets certain standards for redundancy and reliability.
Step one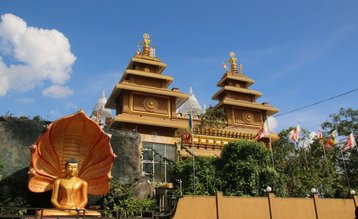 The data center will provide colocation services to businesses and government agencies, and include a media center that will broadcast 130 channels to over 900,000 subscribers.
The facility was officially opened by the Minister of Telecommunication and Digital Infrastructure, Harin Fernando, and the managing director, president and group CEO of Axiata Group Berhad (Dialog's parent company), Tan Sri Jamaludin Ibrahim.
Dialog Axiata Group CEO Supun Weerasinghe said: "It is indeed a proud achievement for us at Dialog Axiata Group to launch the first Tier III data center and media hub in the country, and to spearhead the acceleration of our nation's digitization agenda."
He added: "With our investments in the 100G+ Bay of Bengal Gateway Submarine fiber optic network…Sri Lanka's enterprise and government sectors will have the most secure and scalable infrastructure to position Sri Lanka as a leader in the digital era."