ST Telemedia (STT) has bought a majority stake in cloud consultancy firm Cloud Comrade, to help its work with public cloud services.
STT already has investments in data centers and cloud-centric businesses, and owns fast-growing ST Telemedia Global Data Centres (STT GDC), which in December announced the building of its seventh facility in Singapore, and has expanded in markets including the UK, China and India.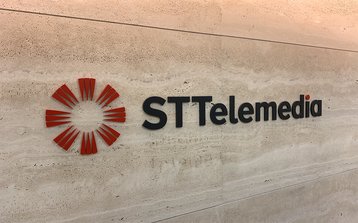 Cloud Comrade was established in 2014 and uses Alibaba Cloud, Amazon Web Services (AWS) and Google Cloud Platform (GCP) to build and manage cloud infrastructure for public and commercial customers. IT has offices in Singapore, Malaysia and Indonesia.
Rick Koh, co-managing director of Cloud Comrade, says STT's investment will give his customers and employees better support to expand its capabilities and offerings.
"Asian governments and companies are embracing digital innovation and the cloud," said Ronald Totton, STT's EVP of Corporate Development.. "This acquisition allows STT to deepen our participation in the growth of the cloud sector. "We believe that our complementary capabilities will allow both companies to achieve mutual business success."