Singapore Technologies Telemedia (ST Telemedia) is set to proceed with the acquisition of 74% of Tata Communications Data Centre (TCDC) in India, according to a new report on India-based business newspaper Mint that cited two people close to the development. The deal will reportedly be announced later this week and will be valued at US$600 to $650m.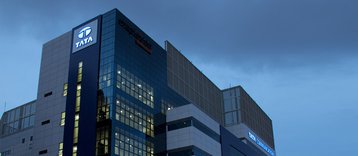 Tata has buildings spread all over India
Tata Communications has facilities in the cities of New Delhi, Mumbai, Bengaluru, Chennai, Kolkata and Pune, as well as a number of small towns. It has 44 data centers and co-location centers with over 1m sq ft of space, according to the report. Tata Communications Data Centers (TCDC) floated as an independent subsidiary in 2014.
The growth had been rapid, with most of its 44 sites being built or acquired during 2013 and 2014. Indeed, the business has expanded so it was responsible for a quarter of India's data centers in 2014, and has a presence in the US, the UK and Singapore.
However, Tata is now finding this level of investment difficult to justify, as we reported earlier. Parent company Tata Group has a debt of $1.4 billion, says the Times of India, and Tata Comms has found that its investments in Indian data centers are paying back slowly.
On its part, ST Telemedia is a unit of Singapore state investment company Temasek Holdings. ST Telemedia most recently took a 49 percent stake of UK data center provider Virtus, and also acquired a stake in the MediaHub data center in Singapore.
We have reached out to ST Telemedia, who told us that they do not comment on speculation.
There is growing interest in India, with IBM opening its second India data center last year, while Microsoft opened three data centers ahead of schedule. In addition, Amazon Web Services (AWS) had also also confirmed that it is going to build data centers in India this year.