Stack Infrastructure has successfully connected an Oslo data center to the local district heating system - four years after the project was begun by DigiPlex.
The OSL01 data center has been connected to the Norwegian capital's district heating system, run by Hafslund Oslo Celsio, and after a one-year ramp-up, waste heat from the facility will now provide heat and hot water for up to 5,000 homes.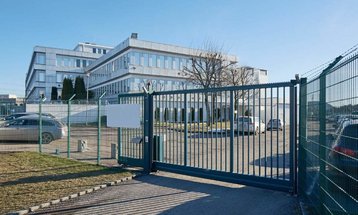 In 2018, the Nordic data center operator DigiPlex announced it would work with utility provider Fortum to recover waste thermal energy from its campus in Ulven, Oslo, and use it to heat residential properties. As part of the deal, Fortum would return cold water to the campus.
DigiPlex was a provider with sites in Sweden, Norway, and Denmark, which also recovered waste heat from its campus in Stockholm, in collaboration with Stockholm Exergi (previously known as Fortum Värme).
Over the next few years, the concept was tested, and a dedicated heat-exchange plant was built on the campus, while new insulated pipework and cooling coils were retrofitted to the data center. The OSL01 data center now exports around 3.5MW of heat into the Oslo district heating system, which represents around 25GWh of energy per year, and frees up Celsio's green electricity for other uses including electrification of the transport sector.
Since the work began, DigiPlex was bought by investors IPI in 2021 and, in March 2022, IPI rebranded the provider as part of its global brand, Stack Infrastructure.
Meanwhile, in May 2022, Fortum sold its 50 percent stake in Fortum Oslo Varme, which is now 60 percent owned by Hafslund Eco (with Infranode and HitecVision owning 20 percent each). Celsio runs a 60 mile heat distribution network in Oslo.
The work has now been completed by Stack and Celsio.
Stack has other facilities in Oslo, which have been built with the ability to export heat, but they don't yet have customers for that heat, Stack told DCD: "We have heat reuse visions for Stack's other sites in Oslo, OSL03 and OSL04, and they are already designed and prepared for exporting excess heat as part of our environmental sustainability commitment. However, as these are new industrial areas under development, we don't yet have partners who can receive the excess heat."
"It is a great pleasure to see the collaboration with Stack come to fruition and I'm sure this is the first of several projects to come," said Knut Inderhaug, managing director, Hafslund Oslo Celsio. "Data centers located in urban areas are stable and good sources of excess heat for district heating, and together we can contribute to the reuse of emission-free heat. Projects like this are positive for us as energy providers, for our city and its inhabitants, and for the climate."
Halvor Bjerke, CEO, Stack EMEA Nordics, commented: "Heat reuse is now standard in our new data center designs, and we expect to continue collaborating with city authorities as well as heat and power companies to ensure that this circular economy for energy becomes widespread so that the digital economy is a sustainable one."
District heating is widespread in the Nordics. In March, Microsoft announced a new Azure region in Finland, based around a data center colocated with an existing Fortum heating plant.
In Oslo itself, Bulk Data Centers, and Green Mountain are also connected to the district heating system.
The idea has also spread, with an Equinix data center in Blanchardstown Dublin also planning to join a district heating scheme
However, the idea is not always easy, and the economics can be difficult to navigate, according to Petter M. Tømmeraas, who is a heat reuse enthusiast and CEO of AQ Compute, the data center arm of Aquila Capital.
AQ Compute is building its first data center in Oslo, with efficient data center firm Cloud&Heat, but Tømmeraas told us earlier this year that he was not sure if AQ Compute's new facility would be able to share its heat: "Over a certain size, it's a requirement in Norway to do a report on heat reuse. You have to at least have a look at it." The trouble is the costs are high, and it can make a data center uncompetitive.
"The first part of the data center will be cooled by indirect air to air systems, and that makes heat reuse more tricky than in water-based systems." It may turn out to be too difficult, he says, because: "We have air, and air is not a good source for heat. Transferring the heat to water could lose efficiency."