Starlink services are now live in the Philippines as the SpaceX subsidiary continues with its plans to expand across Asia.
Parent company SpaceX took to Twitter to confirm the launch yesterday (February 22).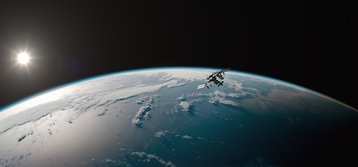 The country is the first in southeast Asia to get Starlink's satellite coverage, although SpaceX has plans to enter more markets in the region, notably securing a license in Qatar last October.
Prior to its launch in the Philippines, Japan was the only Asian market where Starlink's service had launched.
Last year, SpaceX said it plans to provide its full Starlink service across the Philippines by mid-2023.
Customers in the country will be able to subscribe to broadband services of up to 200 Mbps in download speed with just 20 ms in latency, via SpaceX's LEO satellites.
The government is hopeful of tapping into Starlink's services to support hard-to-reach rural areas in the country, where broadband has provided a headache in the past, notes Philstar.
Satellite equipment is now available to buy in the country for $599, while connectivity services cost an additional $99 each month.
Starlink is retailed by Data Lake Inc. in the Philippines, a data company owned by billionaire Henry Sy Jr.
The company also announced its service is now live in Rwanda, with the country's ICT Ministry confirming that a satellite service provided by SpaceX will be piloted in 500 schools in the country following its February 22 launch.
Starlink launched commercial operations in Africa earlier this month, debuting in Nigeria and quickly followed by several small islands off the coast of Madagascar.