Internet service provider (ISP) Starry Internet has reduced its headcount by an additional 100, as the struggling fixed wireless access (FWA) company looks to cut back on costs.
It follows the company's decision to halve its workforce in October of last year, where around 500 jobs were lost at the Boston-based firm.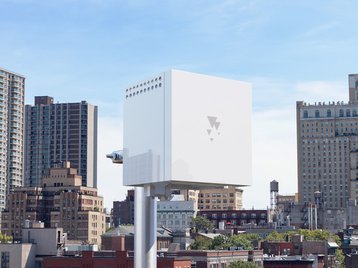 The company confirmed the fresh layoffs in a filing to US Securities and Exchange Commission yesterday (18 January).
According to Starry, these latest job losses will take effect on January 23, and will help the business to cut around $12 million from its operating expenses in relation to employee salaries and benefits over the next year.
"The decision was based on cost-reduction initiatives intended to reduce operating expenses and allow the Company to focus on serving its existing core markets and customers," said Starry in a statement.
Starry expects to receive a one-time charge of $800,000, in relation to the job cuts, with most of this fee to be incurred within this quarter. It's not known exactly how many people remain at the company.
Starry provides fixed wireless broadband to residential and small- and medium-sized businesses from towers and rooftops. Starry has deployed its gigabit network in six US cities including Boston, New York, Los Angeles, Washington D.C., Denver, and Columbus.
The ISP was founded in 2016, and went public on the New York stock exchange in March 2022 following a merger with FirstMark Horizon. However, the company was delisted from the New York Stock Exchange last month after falling foul of the NYSE's trading and valuation rules. The company is eyeing a potential sale as it continues to struggle.