Investment firm Stonepeak has announced the recapitalization of Cologix. The deal will see Abu Dhabi sovereign wealth fund Mubadala exit its investment in the data center firm.
Under the deal, Stonepeak Infrastructure Fund II LP and co-investors will sell the company to Stonepeak-managed vehicles comprising a combination of existing Fund II investors who have chosen to reinvest in the business alongside a number of new third-party investors. The deal is expected to close in the first quarter of 2022. Terms were not disclosed.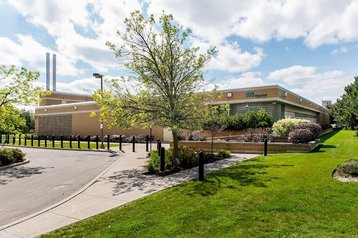 "With this transaction, Cologix is even better positioned to accelerate its expansion by directly supporting the rapid growth of Cologix's customers," said Cologix Chief Executive Officer Bill Fathers. "We will continue to leverage our unique footprint of carrier-dense interconnection hubs, public cloud on-ramps, and growing campuses across 11 markets in North America."
Cyrus Gentry, Managing Director at Stonepeak, added: "It has been fantastic to partner with Bill and team over the past four years as they have significantly expanded the footprint of the business through both organic development and M&A to build a truly premier interconnection and hyperscale Edge platform in North America."
Stonepeak 's Fund II acquired a majority stake in Cologix in March 2017; Cologix said it has invested more than $1 billion since the acquisition.
In 2019 the Abu Dhabi sovereign wealth fund Mubadala Investment Company announced plans to invest up to $500 million in the company. As part of the recapitalization, however, Mubadala will be exiting its investment in Cologix.
"Our success as a leading investor lies in our ability to identify uniquely-placed quality businesses to venture into, and equally importantly, assess monetization opportunities to ensure that we maintain significant capital growth and a healthy portfolio of business investments. We firmly believe that our involvement with Cologix ticked all those boxes from the outset and we are pleased to have contributed to this successful partnership," said Khaled Al Qubaisi, Chief Executive Officer, Real Estate and Infrastructure Investments at Mubadala.
"Mubadala is very proud of its positive involvement in the latest chapter of Cologix's journey and of the collaborative and constructive engagement with Stonepeak. Most of all, we enjoyed our collaborations and work with the board, its management, and the wonderful team at Cologix, and wish them all the best on the next stage of their transformational journey," said Mounir Barakat, Executive Director of Digital Infrastructure Investments at Mubadala.
Goldman Sachs & Co. LLC is acting as financial advisor to Stonepeak. RBC Capital Markets, LLC is acting as financial advisor to Fund II and will run the market check process. Simpson Thacher & Bartlett LLP is acting as legal counsel to Stonepeak.