Stratus Data Centres has partnered with Cromwell European REIT (CEREIT) and Cromwell Property Group to create a fund that will bankroll a global data center expansion.
The Cromwell firms will own 50 percent of the fund whilst Stratus' majority owner EXS Capital has secured investors for the other 50 percent.
The newly established fund is called the Stratus Cromwell Data Center Fund (SCDC). As per the agreement, Stratus will be responsible for project development, leasing, design, and construction whereas Cromwell will be a 'cornerstone' investor in the fund. Stratus will now build and operate solely for the partnership.
CEREIT is based out of Singapore, while CPG is based out of Australia. Both REITs are managed by Cromwell Partners Trust.
The partnership is hoping to secure a portfolio of around $1bn in assets.
London and Frankfurt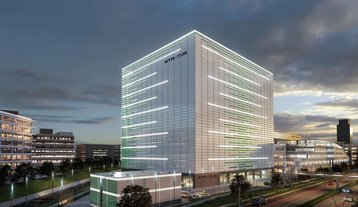 Already, two sites have been earmarked as "seed properties" with a combined capacity of around 400MW. 25 percent of the prospective portfolio has already been identified - a data center in London, UK, and a campus in Frankfurt, Germany, which were already being developed by Stratus.
Dublin, Milan, Tokyo, Manila, Jakarta, and Mumbai have also been mentioned as potential sites that the partnership is interested in.
The London facility is a 100MW data center on a six-acre (24,300 sq m) site in East London and powered by renewable energy. Negotiations are ongoing with potential tenants for when the data center goes online in 2021.
The German project is a 34-acre (138,000 sq m) site which will provide an up to 300MW campus.
Simon Garing, CEO of Cromwell EREIT Management, the holding company of Cromwell European REIT, said: "We have identified a sector with significant investment opportunity in Europe, where we believe there will be continued demand for data center projects.
"Data centers are a natural fit with our existing investment strategy and portfolio composition, we expect to realize attractive risk-adjusted returns for CEREIT unitholders from the partnership."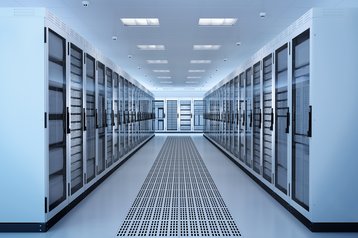 Nigel Clarkson, CEO of Stratus, said: "As a twenty-year plus veteran developing and converting data centers across the UK, Europe, Asia, and Australia, I can say that global demand for cloud computing is only going one way – up!
"With Cromwell's support, we will look to accelerate the development of our global data center property portfolio and even better serve our hyperscale and cloud operator tenants and partners."
According to CEREIT, a data center portfolio can provide investors with "stable income, downside protection, and strong potential upside."
Cromwell's CIO, Rob Percy, added: "The partnership is another good example of our 'Invest to Manage' strategy in operation. We are delighted to be able to partner [with] a specialist organization of Stratus' caliber to create an exciting investment opportunity that we know will be in strong demand from both leading hyperscale data center operators and international capital partners."