ST Telemedia Global Data Centres (STT GDC) has completed the purchase of three Singapore colocation facilities from Tata Communications of India, bringing its total in in Singapore to five data centers in the space of less than a year.
The deal is the second phase of a joint venture in which STT is buying Tata's data centers in India and Singapore - 74 percent of Tata's estate - and will manage them with Tata continuing to sell services. The Singapore facilities will be jointly identified as "STT Tai Seng," with two located in Tai Seng in the eastern part of Singapore, and one in Jurong in the west.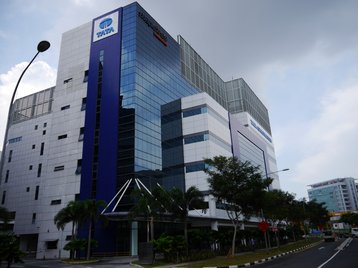 Expanding footprint
The three Tata facilities join two existing STT data centers in Singapore: are STT Defu and STT MediaHub. The former was built as the company's flagship facility, while STT MediaHub is a joint venture with StarHub of which STT GDC sub-leases at least 65 percent. Both facilities were brought to market in the last nine months.
The addition of STT Tai Seng means STT now operates facilities totaling over 540,000 sq ft (58, 000 sq m) in the country, making it one of the largest data center operators in terms of size. Notably, the five data centers put STT GDC into a much shorter list of operators with multiple data centers in Singapore, ahead of established rivals such as Digital Realty with two data centers and Equinix with three.
"Singapore is our home market and we are encouraged and excited to see very strong market demand. With its interconnectivity and world-class infrastructure, Singapore is a key IT and innovation hub for Asia and the world," said Bruno Lopez, the chief executive officer of STT GDC.
"We anticipate continued strong demand for data centers driven by services like cloud computing and digital media. Singapore is a major center in our data center network connecting key global economic hubs. STT GDC remains committed to deepening our presence here as we continue on an accelerated global expansion path."
According to Lopez, STT GDC is on track to become a major global platform of advanced, carrier-neutral data centers in high growth market. Counting Tata Communications Data Centres in India, GDS Services in China and Virtus in the United Kingdom, STT GDC currently manages a portfolio of 45 data centers around the world.