UK data center firm Virtus has become a wholly-owned subsidiary of ST Telemedia Global Data Centres, after the Singapore-based investor acquired Brockton Capital's stake in the business.
STT GDC picked up 49 percent of Virtus in June 2015. It promised that Virtus would be able to further leverage STT GDC's resources for expansion and customer acquisition.
Stronger together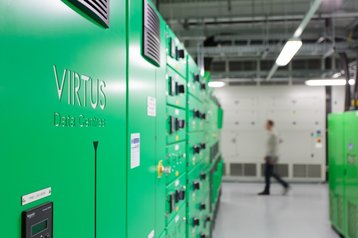 "We are seeing a burgeoning demand for colocation in the UK and European data center market, and there is no better time than now to expand our presence there supporting our customers' growth plans," Sio Tat Hiang, chairman of STT GDC, said
"The acquisition reflects our commitment and continued confidence in the key UK and European economies. Through this acquisition, we hope to further cement our footprint in the UK, as well as accelerate growth for both STT GDC and Virtus."
Neil Cresswell, Virtus CEO, added: "We are thrilled to deepen our relationship with STT GDC who share the same goals as us – to deliver world-class infrastructure and service to our customers, to be the top player in the market and to continue to grow the portfolio to meet the ever increasing customer demands.
"This transaction will help Virtus continue to thrive in our market and fuel our growth plans."
Just last week, Virtus announced that it would launch two new facilities in London, as part of what it expects to become the city's largest data center campus. ST Telemedia Global Data Centres itself owns and operates some 50 data centers worldwide, across India, China, Singapore and the UK.