ST Telemedia Global Data Centres (STT GDC) has released its first ESG report and taken part in the first carbon credits auction in Singapore.
In March the Singaporean company pledged to be carbon neutral by 2030. The company is targeting 60 percent carbon-free energy by 2025 and a 10 percent PUE reduction from a 2020 base by the same year.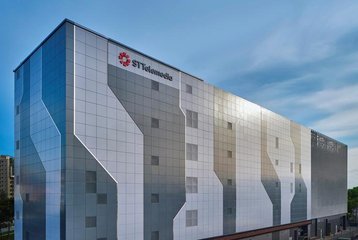 In the ESG report, STT said through 2021 the company has achieved 43 percent carbon-free energy usage across its global operations, though most of that energy use is in the UK.
The company noted it has signed renewable energy power purchase agreements (PPAs) to increase renewable energy penetration from 32 percent to 51 percent across its India business and has contracts in the UK to procure 100 percent renewable energy there.
"As an enabler of digital infrastructure across our global operations, we know that climate change has only further underscored the need to optimize our energy efficiency, source our energy responsibly and minimize our resource usage," said Bruno Lopez, President and Group Chief Executive Officer, ST Telemedia Global Data Centres. "With our inaugural ESG report, we reaffirm our commitments to providing reliable, resilient, and responsible digital infrastructure across all our existing data center platforms, even as we expand to new geographies."
STT is using water usage efficiency programs across a number of facilities. It said it was using non-chemical treatment of the cooling tower at its STT Tai Seng data center in Singapore, allowing 7.3 million liters of water to be discharged into the sewerage system without polluting the environment. STT said it is looking at expanding this treatment to other facilities in the region by the end of 2022.
In India, STT GDC is using a reverse osmosis (RO) plant in Chennai, allowing 40,000 liters of blowdown water to be reused each day. RO technologies will be expanded to chillers in Pune and Mumbai within the next two years. 250,000-liter rainwater collection systems have been installed in Chennai and Mumbai.
As part of the same announcement, STT said it recently participated in the inaugural auction of a portfolio of carbon credits hosted by Climate Impact Exchange (CIX) in Singapore, securing 25,000 tons of carbon credits that will offset approximately 15 percent of the company's emissions in Singapore.
"The CIX Alpha Auction represents an exciting opportunity for us to make a difference as part of our overall global ESG strategy and we are excited to join forces with other like-minded organizations to strengthen the marketplace and spearhead lasting change for future generations," said Lopez.
The company noted it had built 2,000 sq m of solar panels on the roof of its recently-opened Loyand facility in Singapore; the panels generate around 400MWh per annum of renewable zero-carbon energy for use in the facility - around 0.1 percent of the 350 GWh energy the data center would use in a year if operating continuously at 40MW.
The report also said the company planned to establish an data center energy innovation incubator to help industry and entrepreneurs commercialise energy innovations around cooling, renewables, and energy storage.
STT signed a PPA for 99 Million kWh of renewable energy for its facilities in the state of Maharashtra with Avaada Energy in March.