German cooling expert Stulz has entered the fray with its own Data Center Infrastructure Management (DCIM) software brand.
The product, memorably named CyberHub ECO.DC, was developed in partnership between Stulz and Digitronic Automationsanlagen, an industrial automation specialist with more than 25 years of history.
The software enables data center operators to monitor power and thermal capacity, while also providing asset tracking, 3D visualization and layout configuration functionality.
According to Stulz, these functions enable CyberHub ECO.DC users to identify potential savings, optimize performance and minimize risk.
Cool DCIM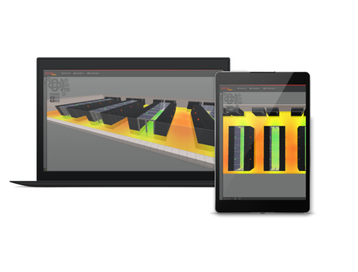 DCIM as a software category first emerged around 2010, hoping to take advantage of the increasing number of sensors in a typical data center in order to monitor and tweak the operating parameters of the facility. DCIM links those operating parameters - like space, power and cooling - to IT management, with its servers and virtual machines.
With the release of CyberHub ECO.DC, Stulz joins a growing number of power and cooling vendors that have started developing software for data centers - prior examples include Schneider Electric, Vertiv (formerly Emerson Network Power), Geist, Panduit and ABB.
Coming from Stulz, CyberHub places special emphasis on thermal management and air flow. It supports a wide range of protocols used in data centers and building management systems, like Modbus, Meter-Bus and SNMP.
It also promises simple deployment and operation - according to the company, a single engineer can install and set up the software on their own in just a few hours. The software has been optimized for multiple device types and screen sizes, so it can be used comfortably on a phone or a tablet.
CyberHub ECO.DC is available in a fully autonomous local server version, or as a cloud service hosted in Germany - a country famous for its strict attitudes to data privacy and security.