Electricity transmission system operator Svenska kraftnät and energy provider Stockholm Exergi are building a 'national substation' in Sweden.
The facility in Skanstull will provide up to 1,000MW of power, and will have a built in integrated cooling and heat recovery system.
Stockholm Exergi expects to recover nearly 8,000MWh annually to heat homes in Stockholm when it comes online in 2023.
For more on large grid projects and how they impact the data center sector, be sure to tune into DCD>Grid Scale, starting April 28
Make the most of your heat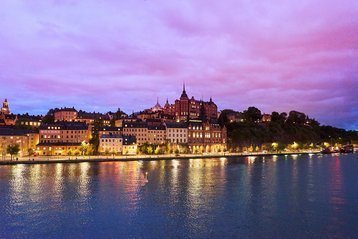 "It may be the first significant heat recovery from a power station in the world," Stockholm Data Parks' Johan Börje told DCD.
Johan said that some of that 1,000MW will go to help power data centers. "Sweden is now accelerating the process to increase the deployment of power," he said. "The Swedish Energy Minister recently stated that we are taking measures to double the consumption of electricity and to cut with a factor of three the time it takes to build out the [power] network."
Around 3.5 percent of Stockholm's heating comes from data center waste heat, with that percentage on the rise. With other waste heat from food stores, cool storage, ice rinks and the upcoming substation, the city expects to meet 10 percent of its heating needs with recovered heat.
"For Svenska kraftnät, this project marks an important milestone," project manager Peter Berg said. "Throughout the world, this energy is currently wasted. We hope to see more of this type of projects allowing our grid to deliver precious renewable energy with even higher efficiency."