Construction company Swinerton Builders recorded a $3.4 million mechanic's lien on a data center in McClellan Park, Sacramento County, California.
The company said that it's owed $3.44 million plus interest for work on behalf of SVO Building One LLC. The site itself is a Prime Data Centers campus, home to an existing fully-occupied data center. Swinerton was building the expansion at 2407 AK Street.
The mechanic's lien is part of a process that could allow Swinerton to force the sale of the property to recoup debts.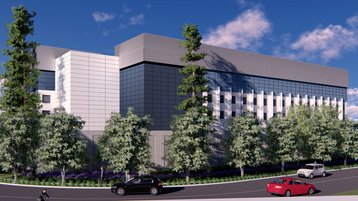 SVO Building One LLC shares an address and senior leadership with Prime Data Centers. The same site is home to SVO Building Two LLC, and Sacramento Venture One.
News of the lien was first reported by the Sacramento Business Journal. Prime Data Centers partner and EVP Jeff Barber told the publication that it had received the lien and was investigating the matter. We have asked the company for further comment, and will update this story as we learn more.
SVO Building One LLC was previously sued by power and cooling giant Vertiv. The plaintiff alleges it was hired to build and outfit a data center.
"The project did not go smoothly," it said in a legal filing. Vertiv claimed trade secret misappropriation and patent infringement. The matter was moved out of court to arbitration in 2019, and it is not clear what the final outcome was.
Prime also operates data centers in Santa Clara and Hayward. In June, it formed a partnership with the investment arm of Macquarie Group, which could see capital investments of more than $5 billion over the next 10 years.