Switch Datacenters is planning another data center in Amsterdam, which it says will allow it to expand its wholesale colocation offering.
The facility will be built on the site of its AMS1 campus, one of two locations owned and operated by the company in the Dutch capital, and will offer 18,300 square feet (1,700 sq m) of white space and 8,600 square feet of office space. It will be fitted with 2N redundant power equipment as well as the company's patented adiabatic systems, which it claims can provide a PUE of 1.04. What's more, the new data center will be compatible with OCP standard racks as well as traditional hardware.
Chasing the big fish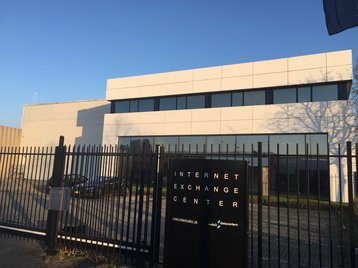 Switch Datacenters – not to be confused with the US-based Switch, or Global Switch headquartered in London – is an Amsterdam-based colocation provider. Though most of its custom still comes from the retail market, the company's CEO and founder, Gregory Snip, says there is an increasing demand for wholesale capacity.
Thanks to the new facility, Switch Datacenters hopes to capitalize on this trend by attracting its share of hyperscale cloud providers, enterprises and managed colocation providers.
Snip stated that the retail business would "remain part of our portfolio," but that "wholesale colocation is increasingly important for us."
AMS1 currently offers 89,500 square feet (8,320 sq m) of total floor space and enjoys direct connections to the NL-IX and the Amsterdam Internet Exchange.
The company's other campus, AMS2, is a 59, 200 square foot (5,500 sq m) facility which the company says is largely dedicated to the "business continuity and resiliency services of a global IT firm."