US data center operator Switch has raised approximately $531.3 million in its Initial Public Offering - more than the company originally planned.
Switch announced its intentions to go public last month, aiming to price 31.3 million Class A shares at between $14 and $16 each, but ended up going for $17.
The IPO, the second largest American tech IPO of 2017 after Snap, gives the company a market value of $4.2 billion.
Self buyout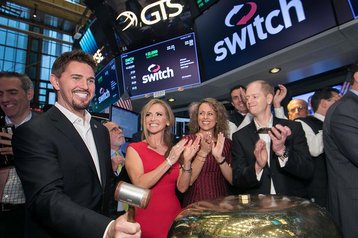 The company, Switch Inc, plans to use the new cash infusion to buy out investors in Switch Ltd and take control of it as a holding company. CEO and founder Rob Roy will then maintain control, using a multi-class share structure where his have 10 times the voting rights of common shares.
The company operates three hyperscale data center sites in the US, in Tahoe Reno, Las Vegas and Grand Rapids, currently working on a fourth in Atlanta.
It also launched a partnership with the ACDC fund to expand outside of the US, starting with two 42,000 sq m (452,084 sq ft) SuperNAP campuses in Italy and Thailand.
In the run up to the IPO, Switch launched its own pre-fabricated data center line-up, called the Modularly Optimized Design. MOD comes in two versions - one for hyperscale facilities and one for edge deployments. It also agreed a patent deal with Schneider Electric.
But while it has made efforts to diversify, a lot of Switch's business comes from just one company: eBay. The e-commerce website, and its affiliates, accounted for 13 percent of Switch's revenue in 2016.
Some of its other large customers include Amazon, online video games company Machine Zone and Verizon.