T-Mobile has deployed its 5G service at one of the US's most iconic sports grounds, the Yankee Stadium in New York City.
The Yankee Stadium, home to Major League Baseball team New York Yankees, will see further upgrades next year, with T-Mobile boasting of speeds being 10 times greater for customers.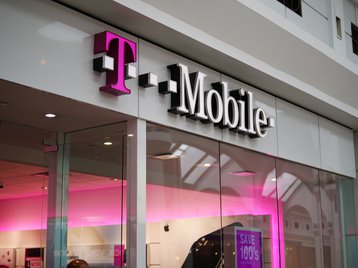 Upgrades within the stadium include the launch of T-Mobile's 'ultra capacity 5G' in select areas of the ground, while LTE capacity has been doubled inside the stadium for those with older handsets.
T-Mobile's 'ultra capacity 5G' differs to its rivals, according to the operator, as it relies on mid-band 2.5GHz spectrum as opposed to mmWave 5G spectrum.
A drone was used to carry out a stadium tour to commemorate the launch of 5G at the stadium, with the footage uploaded post-production using 5G.
T-Mobile's 5G coverage in the US extends to more than 5,000 cities nationwide, the operator claims, while covering around 53 percent coverage, according to a report by WhistleOut. Rival networks AT&T and Verizon are reportedly lagging behind with 29 percent and 12 percent coverage respectively.
Further upgrades to T-Mobile's 5G service at the Yankee Stadium are scheduled in 2023, with the telco promising more upgrades.