T5 Data Centers has finalized the purchase of 40 acres in Douglas County for its second Atlanta data center, T5@Atlanta II.
The facility will span 130,000 square foot (12,077 sq m) in total, of which 66,667 square feet (6,194 sq m) will be white floor space, and it will feature 10MW of critical power load. The facility is expected to initially cost $100m, excluding future equipment upgrade costs.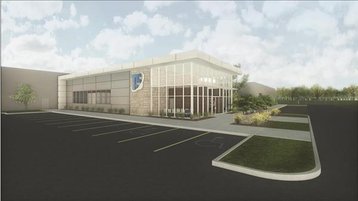 Built to survive 
T5@Atlanta II will join the existing 105,000 square foot (9,755 sq m) data center that T5 built in Alpharetta, Georgia, back in 2011. It will be the twelfth data center built by T5.
"Atlanta has proven itself to be a growing market for enterprise-class data center users," said Pete Marin, CEO of T5 Data Centers.
"These discerning companies continue to be attracted to Atlanta by the inexpensive and reliable power, easy access, a talented workforce and competitive tax incentives. T5 was one of the earlier data center providers to commit to the Atlanta region and we recognized that now is an ideal time to strengthen that commitment with the construction of T5@Atlanta II."
The data center will be designed to withstand 185 mile-per-hour winds, and aims to be a LEED-certified building with air cooled mechanical chillers and a 1.32 annualized PUE.
The campus also has sufficient space to accommodate a second data center building, with 10+MW of critical power load.
T5 has primarily focused on the US market with facilities in Los Angeles, Dallas, New York and Charlotte, as well as a huge data center park in Colorado Springs with 100MW of available power. But earlier this year, it announced plans to build in Cork, Ireland.
Set to open in 2019, the company called the campus its "springboard into Europe."