Taiwan's telecoms regulator has approved not one, but two mobile operator mergers.
The mergers in question are the merger of Taiwan Mobile and Taiwan Star Telecom (T Star), as well as Far EasTone pairing with Asia Pacific Telecom (APT).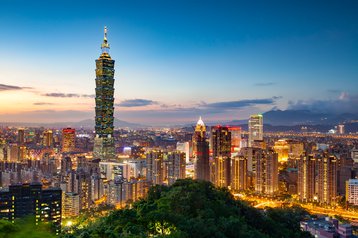 According to the Taipei Times, the National Communications Commission (NCC) approved the deals on this week after a year-long review into the potential deals.
The NCC has informed Taiwan Mobile and Far EasTone to offload some of their respective spectrum holdings as part of the agreement, as their total holdings exceed caps in certain bands.
The two telcos have until the end of June next year to either return the spectrum to the government or trade with rival operators.
By 2027, the NCC has tasked the mergers to raise their 4G coverage rate across the country to 99 percent, while 5G coverage must be at least 98 percent.
The two mergers will provide competition for Chunghwa Telecom which is estimated to have around 11 million connections. This will put the operator just ahead of Taiwan Mobile and Taiwan Star with around 10 million mobile connections, and Far EasTone and APT will have 9.1 million, per GSMA Intelligence.