Chinese data and tech giant Tenglong Holdings Group (Tamron) has raised $3.7bn.
The data center operator received the huge figure at a Series A round from investors on November 28 at a venue run by Chinese state-owned newspaper People's Daily.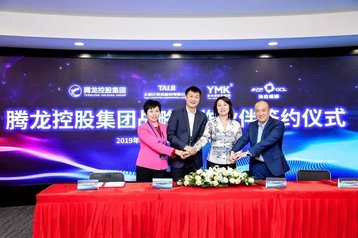 Lots of investors
Multiple investors were involved in the deal which is valued up to 26bn yuan (US$3.7bn). Investors Morgan Stanley Asia and China Nanshan Group are the core partners. Other smaller investors include the Urban Development Fund, Haitong Hengxin, Huaneng Invesco, and Ross Investments.
Despite the huge sum of money, Tamron's founder still maintains an absolute controlling position.
Tamron currently has more than 10 large-scale data centers under planning and construction. As of Q3 of 2019, it has purchased an area of ​​76,000 sq m (820,000 sq ft) to expand its facilities and the total area under construction has reached 241,000 sq m (2,600,000 sq ft).
It is claimed that by the end of 2024, the overall scale of Tamron's data centers will reach 1.47 million sq m (1.6 billion sq ft) and the contracted area will be 1.13 million sq m (1.2 billion sq ft).