However hard tech firms try to reduce their emissions, the money they have in the bank is more than cancelling out that effort, according to a new report.
For Google, Meta, Microsoft and others, the carbon footprint of their investments is greater than all the emissions created by their other actitivities, according to a report from environmental groups monitoring investments in the fossil fuel industry. Google's own activity produces more than 10 million tons of carbon equivalent emissions per year, for instance - but this figure is more than doubled by bankers investing the company's $136 billion assets in fossil fuels.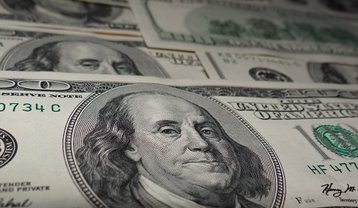 The report calls for large firms to move investments out of fossil fuels.
Investments are a blind spot
"The companies highlighted in this report are all environmental leaders that have been working for years to combat climate change and decarbonize their supply chains," said Paul Moinester, executive director of The Outdoor Policy Outfit (TOPO), one of the creators of The Carbon Bankroll, The Climate Impact and Untapped Power of Corporate Cash. "This report reveals that these companies' substantial climate accomplishments are being severely undermined by a misaligned financial system that is channeling hundreds of billions of corporate US dollars into the carbon-intensive sectors driving the climate crisis."
Companies' efforts to reduce emissions are being undermined by a blind spot - their failure to take charge of their investments and pull them out of the fossil fuel industries, according to The Carbon Bankroll. The report, created by TOPO, the Climate Safe Lending Network and BankFWD, used public data about 10 major corporations, mostly in the tech sector and found that the carbon footprint generated by investments and cash held in big banks is often the largest source of emissions for cash-rich tech firms.
Cash holdings are the largest source of emissions at Google, Meta, Microsoft and Salesforce, boosting total emissions by 91 to 112 percent compared to their most recent emissions report.
In 2021, Microsoft's $130 billion cash pile generated more emissions than all of that created by manufacturing, transportation, and using Microsoft products around the world.
Amazon, meanwhile, held $81 billlion in cash in 2020 - a sum which generated more emissions than all the energy used by every Amazon facility around the world, including data centers, fulfillment centers, physical stores, and other facilities.
Overall, companies with a lot of physical distribution like Amazon and Johnson & Johnson (which, beside Disney, was the only non-tech company in the Bankroll report) will have a more carbon-intensive operation - but even these firms had their total emissions increased by 11 to 15 percent when investments were included.
The report asks big companies to become aware that their financial practices are working against their ambitious goals to rein in emissions from direct and indirect operations across their value chains - and start to use their financial muscle to accelerate decarbonization in the financial sector - pushing for banks to change their priorities, or moving their money elsewhere.
"Tackling climate change effectively at this critical time depends on ensuring the financial system aligns with maintaining a livable planet for generations to come," said James Vaccaro, executive director of CSLN. "By helping businesses recognize how the financial system converts the money they manage day-to-day into the activities that shape our economies for the decades to come, with the associated positive and negative impacts, we hope to stimulate a new dialogue between corporations and the finance sector that could super-charge the net-zero transition."
"The power of this report is that its data tell us that the lever we use the least turns out to be the most powerful tool we have–where and how we choose to bank," said Valerie Rockefeller, co-chair of BankFWD and board chair of the Rockefeller Brothers Fund and Rockefeller Philanthropy Advisors. "Bank choice is a largely untapped frontier for climate leadership with massive potential for impact. We'll be proud to support the first companies that seize this leadership opportunity and let banks know they expect serious climate action."
The report's methodology is open and developed with finance data experts at climate solutions provider South Pole.