Telecommunications operators have asked for $5.6 billion in funding to replace Chinese network equipment in the US, the Federal Communications Commission (FCC) said.
But the FCC had only budgeted $1.9bn to rip and replace Huawei and ZTE equipment under the Secure and Trusted Communications Networks Reimbursement Program.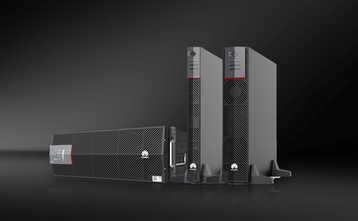 The program allowed for carriers with under 10 million customers, as well as schools, libraries, and healthcare providers, to get funding to replace the equipment.
"We've received over 181 applications from carriers who have developed plans to remove and replace equipment in their networks that pose a national security threat," FCC chair Jessica Rosenworcel told Congress.
"While we have more work to do to review these applications, I look forward to working with Congress to ensure that there is enough funding available for this program to advance Congress's security goals and ensure that the US will continue to lead the way on 5G security."
The FCC is pushing for more funding to cover the shortfall.
The US government has declared that Chinese equipment makers Huawei and ZTE represent a national security risk, a claim both companies deny.
The FCC originally said it would provide $1bn in compensation for the replacement scheme, but this was increased to $1.9bn as part of the second Covid-19 stimulus bill. The Rural Wireless Association claimed at the time that was still not enough.
In the UK, BT began the process of ripping Huawei technology out of 12,000 cell towers and sites it has around the country in May 2021. The telco previously said removing the Chinese company from its networks would cost around £500 million ($700 million).