Telefónica is considering the high-market interest in its stake in UK mobile mast operator Cornerstone.
The Spanish operator reportedly considers the 50 percent stake in Cornerstone it owns with Liberty Global as a "disposable asset," according to Reuters.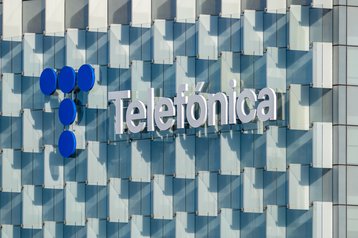 Telefónica, along with Liberty Global, holds a 50 percent stake in Cornerstone through its merged mobile operator Virgin Media O2, with the other 50 percent held by Vantage Towers, which is owned by Vodafone.
Reuters reports that Telefónica's chief operating officer Angel Villa said that no decision has been made on any sale, but the company is open to the possibility of either selling totally or partially.
He didn't disclose an evaluation of the stake, although other media outlets, including Bloomberg, have reported Cornerstone may be valued at around £10 billion ($11.5bn)
Cornerstone is the largest tower company in the UK and manages around 20,000 sites on behalf of its two anchor tenants, according to its website.
It's become a common theme for mobile operators to sell stakes in their tower infrastructure, with many doing so to free up cash to invest in 5G network rollout.
Vodafone is among many operators looking to do just this, with investment firm KKR leading the race to acquire its $14 billion tower arm unit, Vantage Towers.
The operator has been keen to sell a majority stake in its Vantage Towers business unit since 2020, of which it owns an 82 percent stake.
Any sale of its stake in Cornerstone won't impact Telefónica's, added Vila, who said that Vantage does not have preemption rights for Virgin Media's stake in the company.
Cornerstone appoints former BT strategy MD as CEO
Cornerstone recently announced the appointment of Pat Coxen, currently BT's MD for transformation and strategy, as its new CEO. Coxen will join Cornerstone from January 16, 2023, and will replace Rhys Phillip in the role.
He was previously CEO of Mobile Broadband Network Ltd (MBNL), which is a network-sharing joint venture between EE and Three UK. He spent six years in the role.