Telkom Indonesia is reportedly considering a sale of its data center unit.
Bloomberg reports the company has held initial talks with prospective investors and could seek a valuation of more than $1 billion for the operation.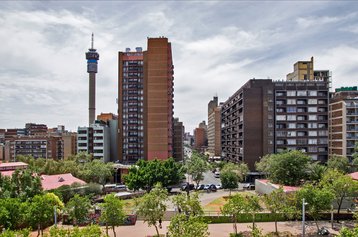 Options under consideration include selling a minority stake in the data center unit, according to unnamed people familiar with the matter.
The company said last year it was planning an initial public offering for the business in 2023.
President Director Ririek Adriansyah told Bloomberg Telkom hasn't decided whether it will introduce investors to, or hold an IPO for, the data center operation, adding that the business could be valued at about 25 times Ebitda.
"We will see how our data center consolidation and development progresses," he said. "We will also need to look at the macro conditions before deciding on the right scenario."
The majority-state-owned telco operates around 18 neuCentrIX data center facilities in 13 cities across Indonesia, including one in Batam. Last year the company opened a new data center in Ulin, Banjarmasin, and announced plans for a new $100m data center in Batam in the Nongsa Digital Park.
The rumor is the latest report about a Southeast Asian company eyeing a sale of its data center business in the last 18+ months.
Malaysian telco Time Dotcom is reportedly looking to sell its AIMS data center unit, with DigitalBridge and Equinix shortlisted as preferred bidders.
In September 2021, Bloomberg reported that PLDT was considering selling its ePLDT/Vitro data center business for around $500 million. However, the company's chairman recently suggested the company had cooled on the idea following the sale of a large number of cell towers.
Globe Telecom this year announced it was selling a stake in its newly-spun out data center business to STT GDC and Ayala Corp after reports circulated about a potential sell-off.
Ooredoo's Indonesian Unit PT Indosat was also reported as considering a sale of its data center business in September 2021, later announcing BDx as the preferred bidder. The deal has now seemingly closed.
The same month Thai conglomerate Charoen Pokphand Group was reported as looking to sell its TrueIDC unit.
Following rumors about seeking a sale in April 2021, DigitalBridge acquired PCCW's data center unit the following July, comprising facilities across Hong Kong, mainland China, and Malaysia. The business now operates under the Vantage brand.
GLP was seemingly close to a sale of its data center business to GDS last year, and is still looking for an investor to take a stake in the unit.
Bain Capital-backed ChinData is also reportedly exploring a sale, with GDS and EdgeConneX cited as interested parties.
China's Vnet, previously 21Vianet, is subject to a number of acquisition offers.