Mexican telco Teléfonos de México (Telmex) is to host a second Oracle cloud region in one of its data centers.
The América Móvil-owned company this week announced an agreement to jointly offer Oracle Cloud Infrastructure (OCI) services to customers across Mexico.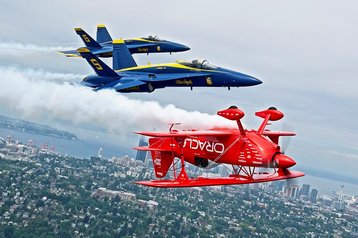 Under the partnership, TELMEX-Triara will become the host partner for the second planned Oracle Cloud Region in Mexico.
"We're pleased to be working with one of Mexico's largest telecommunications providers to bring OCI to organizations of all sizes and support their digital transformation initiatives. Together we will help boost digital innovation in Mexico and advance the Mexican government's National Digital Strategy, which seeks to increase interoperability, digital identity, connectivity and inclusion, and digital skills," said Maribel Dos Santos, CEO and senior vice president, Oracle Mexico.
Triara is Telmex's data center unit, offering a total of 74,000 sqm (796,500 sq ft) from five facilities in Queretaro, Monterey, Mexico City, Guadalajara, and Cancun. The companies didn't specify which location would host the new OCI region, or the timelines of roll-out.
Oracle opened its first Mexican cloud region in Querétaro in June 2022.
"One of the main objectives of this alliance is to help our clients in their digital transformation process, offering a complete and differentiated portfolio with the support of leading partners. This agreement with Oracle allows us to expand our cloud services, strengthen our strategic position, and reinforce our value proposition with an industry leader," added Héctor Slim, CEO, Teléfonos de México.
In Colombia, Oracle is hosting its upcoming cloud region in the country in a Claro facility. The telco, also owned by Mexican group América Móvil, operates three data centers in the country in Bogota and Medellin. According to an interview with BNAmericas, the company is investing $25 million to update the facility in question before Oracle moves in.
In Spain, the company has partnered with Telefonica, which will be hosting the region in its facility in Madrid. Oracle's Marseille region in France is hosted within Interxion's Marseille campus.
Oracle wins Subaru HPC deal
This week Oracle announced Subaru Corporation as an OCI customer. The company has moved its simulation and 3D visualization HPC workloads responsible for improving the quality of collision safety performance and driving performance to Oracle Cloud Infrastructure (OCI).
"Our goal has always been to be a trusted partner for our customers and to provide attractive and distinctive products that bring enjoyment and peace of mind. We rely on technology to help us continuously improve and innovate so that we can offer the best experience to our customers. Being able to quickly conduct the vast number of simulations needed to improve crash safety and driving performance is a key focus for us. We selected OCI HPC to improve the speed of computations of collision simulations and to optimize costs. OCI gives us access to the cloud tools we need so we can automate and run jobs seamlessly, enabling faster design and development," said Yoshihiro Takekuma, IT Operation and Management Section, Engineering Information Management Department, Subaru Corporation.
The Japanese car giant is using OCI bare metal HPC computing. Argo Graphics Inc., one of Subaru's long-term IT partners, supported the migration of the company's HPC workloads to OCI, which started operations in May 2022.
SEC fines Oracle over bribery
This week also saw the US Securities and Exchange Commission (SEC) fine Oracle more than $23 million over bribery charges.
The SEC announced Oracle violated provisions of the Foreign Corrupt Practices Act (FCPA) when subsidiaries in Turkey, the United Arab Emirates (UAE), and India created and used slush funds to bribe foreign officials in return for business between 2016 and 2019.
"The creation of off-book slush funds inherently gives rise to the risk those funds will be used improperly, which is exactly what happened here at Oracle's Turkey, UAE, and India subsidiaries," said Charles Cain, the SEC's FCPA Unit Chief. "This matter highlights the critical need for effective internal accounting controls throughout the entirety of a company's operations."
The SEC previously sanctioned Oracle in connection with the creation of slush funds. In 2012, Oracle resolved charges relating to the creation of millions of dollars of side funds by Oracle India.
Without admitting or denying the SEC's findings, Oracle agreed to cease and desist from committing violations of the anti-bribery, books and records, and internal accounting controls provisions of the FCPA and to pay approximately $8 million in disgorgement and a $15 million penalty.