Tencent Cloud has launched a new data center region in Brazil.
The company said the new region, in São Paulo, is the company's first in Brazil and South America. It called Brazil 'a critical market for Tencent Cloud' and will play a key role in the company's mission of 'providing secure, reliable and high-performance public cloud services' for customers in the region.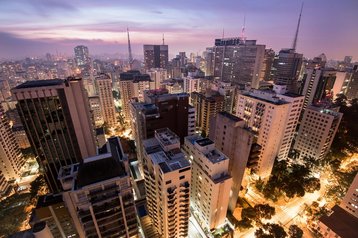 Poshu Yeung, SVP of Tencent Cloud International, said: "Brazil is a dynamic and exciting market with an increasing number of digital high-growth companies looking to ensure consistent and reliable digital experiences for their clients and consumers both in Latin America and around the world. We are very excited about this announcement and our future plans for the market."
Tencent currently operates 24 availability zones across 12 regions outside of mainland China. In June the company opened four new availability zones across Europe and Asia; adding second facilities for Bangkok, Frankfurt, and Tokyo, and a third for Hong Kong.
In April the company opened its first Indonesian data center in Jakarta, and quietly launched a third availability zone in Singapore. The company said it working on opening a second location in Indonesia and is also developing a data center in Bahrain.